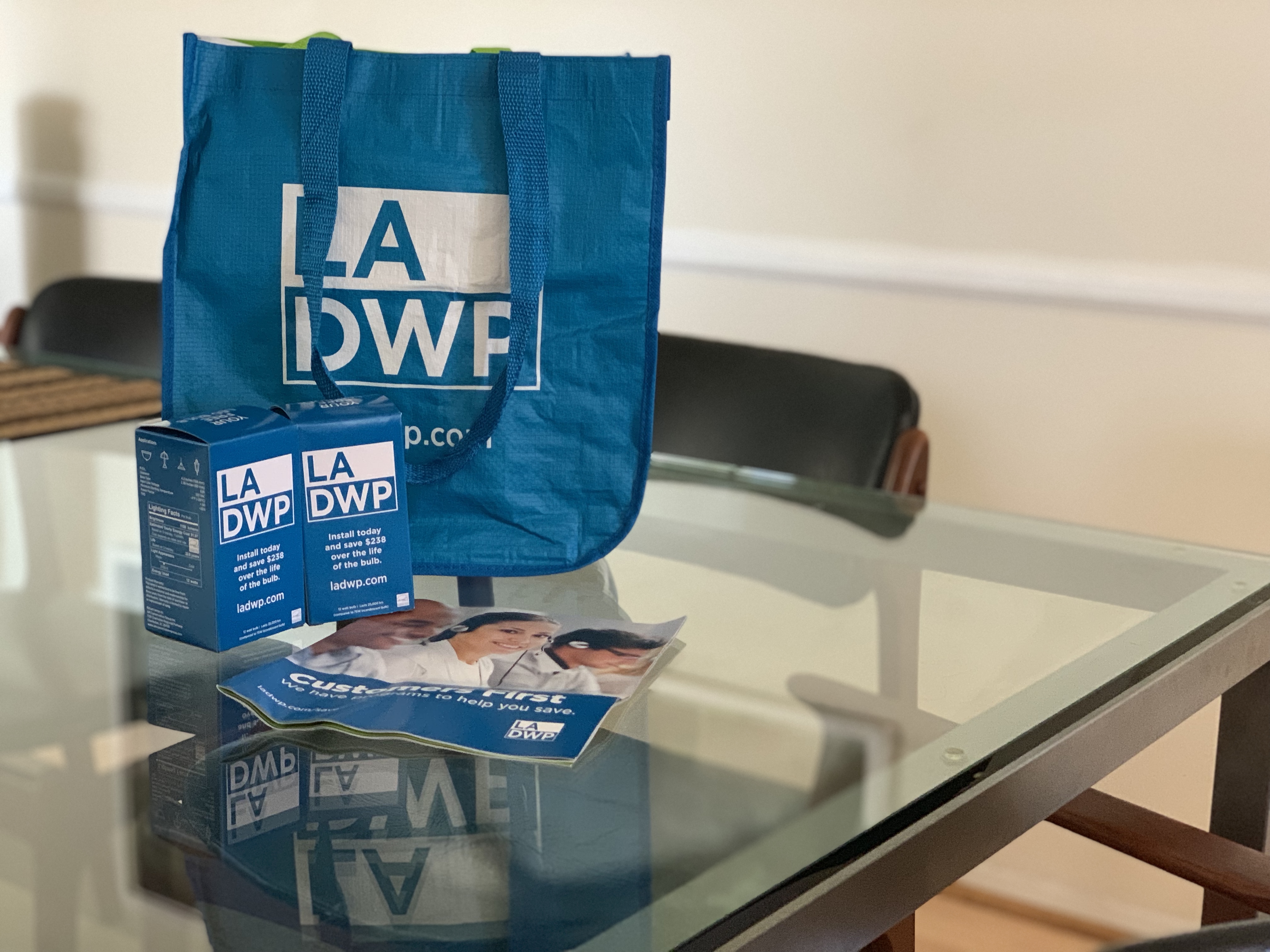 One day last week I found a bag hanging on my front door containing a couple of LED light bulbs and a pamphlet from LADWP. The pamphlet said, "Customers First, We have programs to help you save."
The pamphlet actually contains some really helpful information that we should all be aware of. I live in city of Los Angeles with LADWP and Southern California Gas Company as my utilities. Between the two, there seems to be plenty of programs available to make our homes more energy efficient so we can save on our utility bills. Obviously, most utilities are getting on the bandwagon, some more aggressively than the other, that it is only to us, consumers' advantage to get informed.
Here are some of the items offered in the pamphlet:
Home Energy Improvement Program (HEIP) – Receive free energy and water efficiency upgrades through an in-home assessment to reduce utility and maintenance costs, increase comfort and create a healthier and safer indoor environment.
Energy Upgrade California Home Upgrade® – In partnership with SoCalGas, incentives are available for complete home energy upgrades for customers with detached single-family residences to make homes more comfortable, improve air quality, save energy, and lower energy use.
Free bathroom and kitchen faucet aerators and showerheads to help conserve water.

Get yours at any of their Customer Service Centers.
They also list numerous rebate programs from HVAC (Heating, Ventilation and Air Conditioning) to power strips purchases, from landscape transformation incentive to recycling programs for refrigerators.
For LADWP customers, you can find all these information and more at ladwp.com/save although I do admit their site is a little confusing to navigate.
If you're with Southern California Edison, you can see their offerings here.
Both LADWP and SCE have a page called, "Market Place" where you can view a wide variety of products that will help you save on utility bills. I just looked at the light bulbs from the market place, copy the product names onto Amazon to see if I can get them cheaper on Amazon, but it wasn't a significant difference in price (except, of course, Amazon has us hooked with "Prime" shipping!)
There's so much we can do around our homes to make a healthier sanctuary to live in. Be proactive!