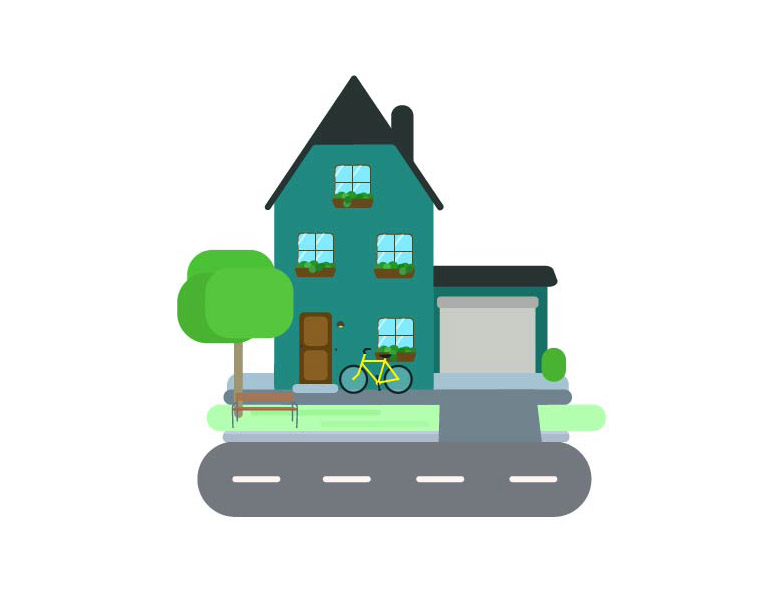 People tend to first relate to green home to the environmental issues, which is absolutely true, yet even if you don't care about the environment (which is another discussion), there are good reasons for anybody to consider living in a green home and anywhere.
Here are 3 major reasons why you would like a green home.
1. Save money: As most people associate green home with energy efficiency, efficient energy consumption helps you reduce your energy bills such as electricity, gas and water. There are increasing number of home appliances with "Energy Star" which are designed to consume less energy than the older models. The less energy you have to use in your daily life, it obviously reduces your energy bills. Also, if your home is built with appropriately green materials, it should be more durable requiring less maintenance work, which also saves money.
There are many municipalities and utilities around the country that are offering incentives for homeowners, who are willing to implement the upgrades for efficient or renewable energy consumption. There is a database you can refer to that you can search by your zip code to see what programs are available in your area.
2. Health: Having toxin-free materials in the house provide reduces indoor air-pollution. Natural ventilation or efficient air circulation system would also maintain the air quality fresh. All of these provide healthier, safer and more comfortable home environment.
Children and pets can hang out on the floor without feeling cold with a good air circulation or inhaling formaldehyde.
People who may have allergy or asthma would experience much easier time breathing in their home.
3. Environmental Impact: All the way from the building phase including the waste management in demolition and disposal processes, selecting the building materials that are sourced responsibly to installing the renewable or energy efficient appliances, and selecting furnitures, there are many ways that building and living in green home would help reduce your carbon footprint.
Simply said, the most obvious effect of energy efficiency is the improved air quality from your household as most of our energy we use from the greenhouse gas producers. There are certainly other benefit of having a green home that's good for our environment such as using water conserving plumbing fixtures, and installing drought tolerant landscape. And we can inspire our neighbors, our friends, and the community to implement some of the simple measures to make our world a better place one small step at a time!