As a photographer I have been shooting interiors for almost 10 years. I've been blessed to work on many wonderful projects by talented designers, architects and builders. My goal was to get published in Dwell magazine, and I was focused on building my portfolio accordingly. But something unexpected happened. Between reading Dwell and shooting for clients like LivingHomes, a prefab modular home company that designs LEED certified residences, I became deeply interested in sustainable designs.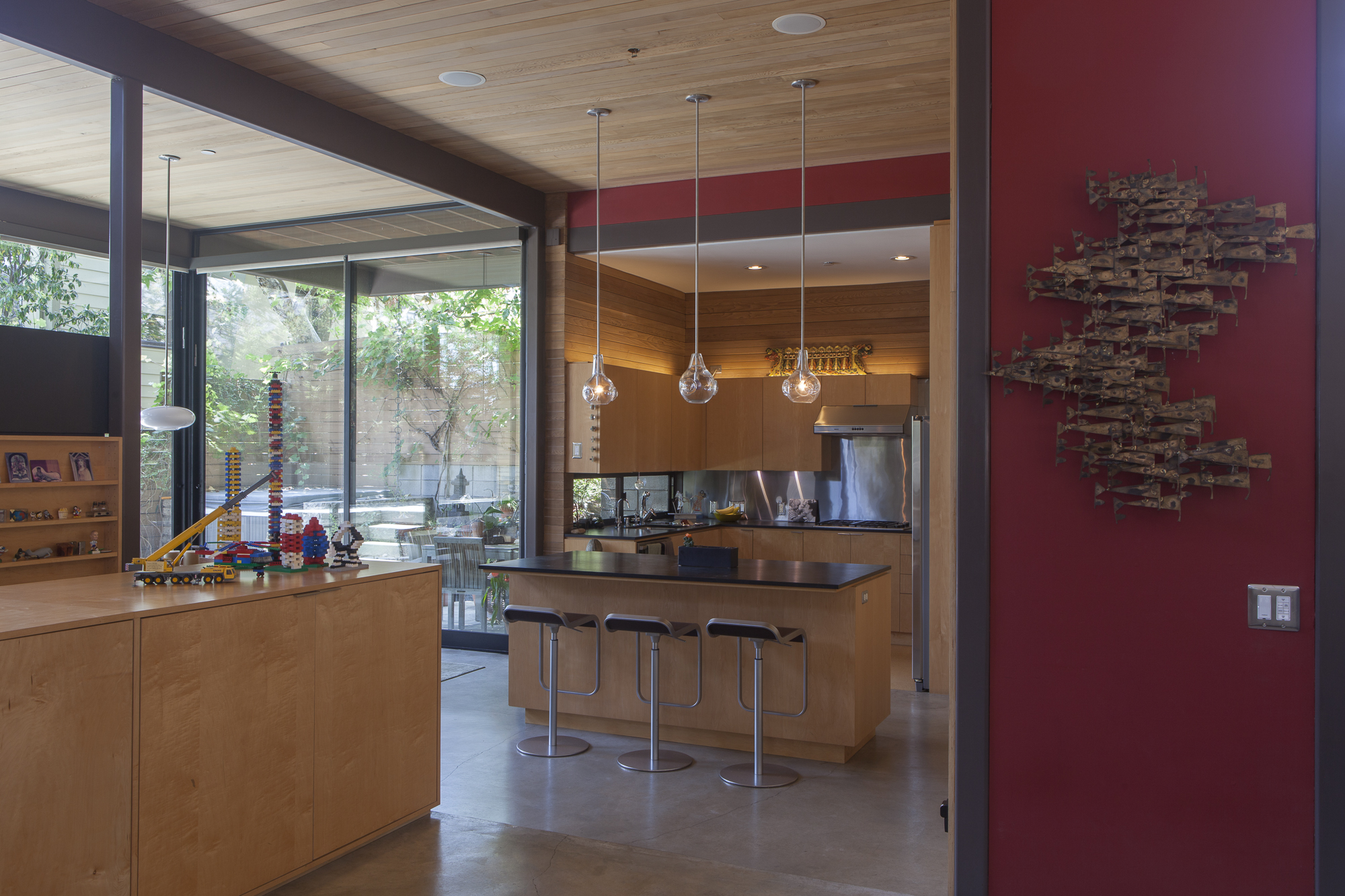 In the last few years, especially, I was asked to photograph some innovative residential projects. And I was indeed fascinated and inspired by those individuals/companies that are making a concerted effort to create more sustainable and efficient homes. I knew I wanted to be a part of this movement, not just as an outsider looking in as a photographer.
Meanwhile, as in many other industries, photography business was – and still is – rapidly changing with the digital technology, and I felt that my inspiration was morphing. Concurrently, technological changes were happening in my husband's real estate business, and I found myself helping him more not only in the technical and marketing parts of his business. As I got more involved in the real estate business, it just became clear that getting licensed was the next right thing.
Voila! I took the exam last summer and got licensed. Now what? How would I even work as a realtor in the sea of million agents in Los Angeles? Even though my husband has a solid track record in the business, I don't have a history of selling. I needed to find something I can passionately talk about in real estate. I knew I had to do something that involved sustainability, and discovered there was such a thing as a "Green Designation" certified by National Association of Realtors.
As I start to venture out as a Green Realtor, I notice "green real estate" is not necessarily a hot topic amongst the colleagues or even the home owners and buyers at large. The Green designation logo on my business card often goes unnoticed. Yet, I remain undaunted and am slowly finding the audience where my logo is recognized and spark conversations.
Let's talk about how we can create a home that's clean, healthy, and efficient. Let's talk about how we can make "green homes" more accessible and affordable as all of us deserve to live in a healthy home. My goal is to help people with discerning attention to our environment we live in to find or create "green home" so we can make small dent with our carbon footprint one house at a time!